Interested in setting up your own website? I recommend my web hosting server LunarPages. They are affordable and reliable and they include a FREE DOMAIN NAME, UNLIMITED STORAGE and UNLIMITED BANDWIDTH. Click on the link below and check them out. If you need any help or advice, feel free to reach out to me on my contact page. Want to save even more money? Use my coupon code "aff15off" to save 15% on your plan.
For web design, I use a program for the mac called Sandvox. I am available on a limited basis for web design using Sandvox, even if it is to just answer your questions. If interested, please begin the sign up process with LunarPages through the link above and get your domain and plan set up. If you use Sandvox, I also recommend getting additional templates designed by Charlie Lockhart HERE.
Want to create banners for your website with your photos? I use an app called Pixelmator.
For writing screenplays, I use Final Draft. They have a great desktop version, but also have a mobile version that works on both the iPad AND the iPhone, which is great for those creative moments on the go!
I wrote my book in Scrivener, which has an amazing workflow for organization.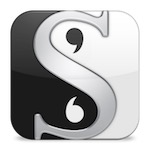 I also used Apple Pages for the final export.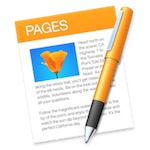 For a comprehensive breakdown of the process of creating an epub and mobi of my book, read my guest post on Scott Myers' Black List blog, Go into the Story.
For editing video, I still use Final Cut Pro 7, which is no longer available, so I cannot provide a link. Final Cut Pro X is in the app store, but I have not tried it yet.
Please feel free to reach out with questions about any of these services and programs or with general inquiries about the book. Thanks for reading!