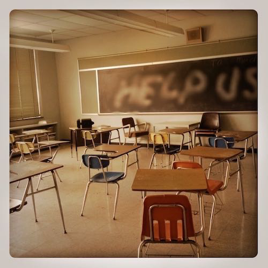 I found early drafts of School Spirits dating back to the year 2000. The original title was Student Bodies and was intended to be a social commentary on school shootings. My mind wandered through various scenarios for a high school ghost story and after many rewrites over the years, the school shooting was entirely removed from the story. Instead, it focused on a ghost that lurked in the hallways and made contact with students when they fell asleep in class. In a nod to my earlier script Safely Home, I wrote the majority of School Spirits while repeatedly listening to a specific album: Disintegration by The Cure.
School Spirits was very close to being made. The premiere party for my last film, A Halfway House Christmas, was held at a local bar called Finn McCool's Tavern owned by Joseph Canazaro. Shortly after, Joe sought me out and said he wanted to finance my next film. In 2009, I showed Joe an early draft of the School Spirits script and he agreed to come on board as the investor and Executive Producer. Later that year, I found out I was going to be a father, so the delays were partially my fault as I focused on my family. In addition, Joe was having some health issues and even called me from a hospital in Las Vegas after he collapsed outside of his hotel.
After my daughter was born, I shifted into gear and got the script into the hands of some actors. Just as I did with My Little Trainwreck, I attached actor Christopher McDonald to the project as the school principal. Shortly after, I attached actress Mischa Barton from television's The O.C. in the lead role which generated some publicity in the Philadelphia Daily News.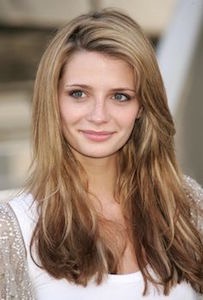 I described the film as The Sixth Sense in a high school and since Mischa Barton had a small role in that film, I thought it would be cool to attach Haley Joel Osment as the male lead. In an ironic twist on The Sixth Sense, Haley would have played a ghost, but I was unable to get the script to him.
After Joe recovered from his health issues, he asked me to be patient just a little longer while he was in divorce court over custody of his children. In the meantime, he asked me to assemble a film crew and look for locations. From day one, I had my eyes on my alma mater. I graduated from Souderton Area School District and they just built a brand new high school, which left the old building, the one that I attended, vacant and unused.
Someone from the district arranged a walk-through of the old building with me and my crew from KPhat Productions. However, the night before the tour, I received an email from the school district that they were denying me access for both the walk and the film shoot, citing liability issues. I was told this was an order straight from the district's new superintendent, Frederick Johnson: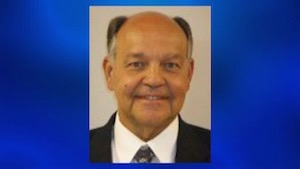 I already had the support of various teachers and administrators, as well as the former superintendent, so it was time to formally introduce myself to Frederick Johnson. Here is the email I sent to him:
Dear Dr. Johnson
My name is Eric Moyer, a graduate of Souderton High School Class of 1991. I also attended Temple University's Film School and have been pursuing a movie career since.
You may have heard that I was requesting access to the old high school for a movie shoot this summer. This has been in the works for quite some time, as I have talked to past and present staff including (name redacted), (name redacted), and most recently, (name redacted), who has been very helpful in the past year.  
After speaking this week with (name redacted) and (name redacted), I understand that the district does not want anyone in the old building, let alone a film crew. I know there have been break-ins and vandalism since its closure and assume its appearance is not how the district would like it remembered.
That said, I would still like to let you know what my intentions were, as I probably should have been in contact with you from the start.  
Here is what I am proposing:
-A film shoot ranging from 1-2 weeks
-Compensate the district for utilities and an extra amount to be determined
-I would have full liability insurance and would provide documents releasing the district from all liability
-Would like to get several students involved (seniors) as production assistants, great for their resume
-Arrange a meet and greet with some students with the actors including Robert Romanus and Christoper McDonald from the popular film Happy Gilmore
-Designate points on the back end that would go into a trust fund to set up a Film and Media Arts scholarship for students
One final point I would like to make is that the story involved ghost hunters in an abandoned high school. If the building was still in very good condition, I would have used a combination of special effects and creative set design to make it look more "abandoned." Basically, nobody would be able to tell the difference between what was there and what I "set designed" regardless of the current condition of the school.
I would also like to add that the film would most likely get a PG-13 rating. It does not contain any sex, nudity or profanity. 
I understand my request was denied, but just wanted to make sure you knew exactly what I was offering and trying to do.
I also have an interest in someday working with kids to help them film and edit videos. I know there are many budget issues right now, but would like to keep the door open should someday the district decide to expand their media electives.
Thanks for taking the time to consider this.
Sincerely,
Eric Moyer
And here is the email he wrote back:
Eric,
Thank you for the information. I understand your sincere intentions, but the liability of having non-school individuals in the building is just too much of a risk for the district. Good luck to you in the future.
Dr. Frederick Johnson
Superintendent
Souderton Area School District
760 Lower Rd
Souderton, PA 18964-2311
www.soudertonsd.org
Joe and I couldn't believe it. That was it? Mr. Johnson did not even grant us a phone call or a face to face meeting.
Initially, Mr. Johnson claimed his denial was due to liability concerns, but Joe and I countered that our production would carry the required million-dollar liability insurance. We guaranteed, as all film shoots do, that the Souderton Area School District would not be liable for anything that occurred while filming in the location. One reporter told me that when asked what dollar amount would allow me to film there, Mr. Johnson replied there was no amount high enough and that he will never allow me in there.
Conspiracy theories were rampant. There were even rumors of homeless people living inside. I was contacted by school district employees who I didn't know, telling me, off the record, how disgusted they were by Johnson's decision. I was told that the building was not being cleaned up after the break-ins and that the conditions inside the school were "deplorable" and "embarrassing." I also learned that on the final day of classes, students were allowed to vandalize and destroy the hallways.
My opinion was that Frederick Johnson did not want anyone to see the building, let alone film inside it. I waited a few months and Johnson probably thought I gave up and quietly went away, but I started an email campaign and contacted the media. 
I was told that Johnson was flooded with emails in support of the film and fielded phone calls from newspaper reporters. Johnson even received some emails from celebrities.
Here is a letter from acclaimed film director Jonathan Lynn addressed to Johnson and copied to every member of the school board. The title of his email was "Precedent:"
Dear Mr Johnson:
I read the article in the Reporter Online about Eric Moyer's film. It quotes you: 'A veteran school administrator, Johnson was concerned that if permission were granted for a project such as this, it could potentially open up the floodgates and cause logistical problems, such as diverting staff from their normal duties. "And then where would it stop?" '
What you seem to be saying is that precedent is the reason for every decision. You're saying that you can't do the right thing now because you might have to make a similar decision later, whether it is right or wrong in that hypothetical case.
Decisions should be made on their merits. Isn't that what you teach? Or should teach?
I'm also puzzled as to why the school board was not allowed to vote on this, since that is what they are elected for.
And I'm even more puzzled by the notion that you denied permission to film without even hearing Mr Moyer's case. Apart from the lack of due process (once again, isn't the need for due process what you teach in your schools?), shouldn't the board have the right to say 'yes' to possible income?
I am a film maker. My credits are below. I look forward to your reply with interest.
Sincerely,
Jonathan Lynn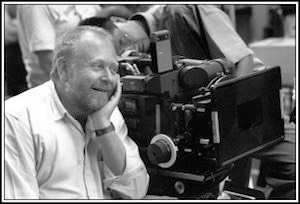 Jonathan included a two-page biography that listed his credits and highlights from his career. He is the director of many popular films including My Cousin Vinny, The Whole Nine Yards, The Distinguished Gentleman, Clue and many more. 
Mr. Johnson also received a letter from Pennsylvania State Representative Bob Godshall:
Dear Superintendent Johnson:
I have received an e-mail from Mr. Eric Moyer pertaining to the refusal of his request to film a movie at the former Souderton High School.
I think it is a shame that the decision was made to turn his project down. I am sure that one staff person could have been found to accompany the film crew if that was essential. I am not sure why the school board was not involved in this decision which I believe would have been a good image situation for the Souderton school system.
Sincerely,
Robert W. Godshall
State Representative
53rd District
Actress Alyssa Milano (Charmed, Who's the Boss, Mistresses) wrote this letter to Johnson:
Dear Superintendent Johnson:
I recently became aware of Eric Moyer's plight to gain permission to film a movie at the former Souderton High School. I was saddened to hear that his request was denied by you and that the school board was not allowed to vote or weigh in on this decision.
The fact that the abandoned school is just sitting there costing tax payers' money in this down economy is heart-wrenching. Mr. Moyer offered to rent the building, cover all costs, get the students involved and even start a film and media scholarship for future graduates. Still his request was denied. I feel what Mr. Moyer is trying to do to get the kids involved is an important part of their education.
I hope that you reconsider and at least hear what Mr. Moyer has to say.
Thank you for your understanding.
Sincerely,
Alyssa Milano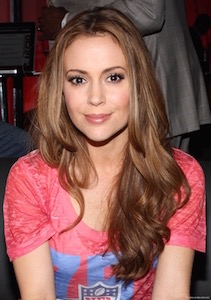 Members of the community forwarded me the responses they were getting back from Johnson. Many replies had only these words, "Thanks for your input." Friends and family also sent emails, including this one from my uncle Joe and aunt Betsy, which I felt summed things up nicely: 
Still trying to prove to your students that creativity, hard work, taking a chance and commitment mean nothing if you graduate from Souderton. Again, shame on you! So sad for your district. It is, unfortunately, becoming a national story.
Indeed, it was becoming a national story. A former classmate of mine was a journalist at The Associated Press and they picked up the story from the local paper and published it around the country. Another classmate of mine, Jennifer Riley, was an attorney and offered to help out with her legal services. She found a loophole where they could not deny me the opportunity to rent school buildings if they allowed others to do the same. However, the school district's attorney found a policy that technically excluded the former high school from rentable buildings because it was permanently closed. Everyone knew that there was no liability issue, and when pressed by the attorney, the new "official" reason for the denial was that the building was for sale and they did not want to jeopardize its potential purchase.
Here is video footage of the abandoned school that was filmed without permission by an outside group:
CLICK HERE to see photos taken by Matt Cleary in May of 2015:
Around this time, a teacher and film producer in New Jersey, Frank Williams, approached his school district about filming there. They ultimately approved, but during the waiting period, I realized it simply did not look like an abandoned school. I sincerely appreciated Frank's efforts, but it was the wrong direction for the film. In addition, that school was located in New Jersey, and we would have forfeited our Pennsylvania tax credit and that did not go over too well with Joe.
Months later, it came to our attention that the SyFy network was planning to film and broadcast their own reality television show about ghosts called...School Spirits. It was being produced by producer Mark Burnett, who was behind the hit shows Survivor, Shark Tank and The Voice. Their series was about students at colleges who experienced paranormal activity. There was no real comparison to my film except in the title and I never once believed they stole my idea. However, I was working on the script of my version of School Spirits for years before their project was announced and I wanted to protect my right to use the title, so I enlisted the legal services of copyright attorney Joseph Maenner.
Again, I never thought they stole my idea or script. My only objective was to make the first move so they were aware of my film. I felt this would prevent them from accusing me of using their title at later date. It worked. They did exactly what I wanted them to do and distanced themselves from my project and insisted there were no similarities. Mission accomplished. I could keep the title.
The search was back on to find an abandoned school for our location. It broke my heart to think about filming at any other building, but as long as Johnson was superintendent, I didn't have a chance at Souderton. There was another local school I looked at, but just as I prepared to pursue it, something completely tragic and unexpected happened.
On the morning of January 18th, 2013, I read a breaking news story about a home invasion robbery that happened minutes away from my house. When I saw pictures of the home involved, I got chills. I was certain it was Joe's house and then reports quickly surfaced that it was a deadly home invasion. Someone was killed. I checked all the other local news websites as information slowly trickled in. Hours later, it was confirmed. The Executive Producer and investor of School Spirits, Joseph Canazaro, was murdered.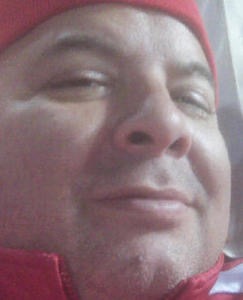 After the funeral, things got strange. Reports surfaced about Joe's private life and that he owed a lot of people money, including various casinos. Some estimates had his debt at ten million dollars, but how could this be? He was living large in a million-dollar mansion. I remember seeing a Mercedes, a Lexus and a Hummer in his driveway. Something just wasn't adding up.
And then I remembered a specific time when I was at his house. We were going over some details about the film's budget and I told him that we really needed to add an extra $50,000 for the actors. He resisted, but after I argued my point, he said something very interesting. "If you want $50,000, I can give it to you right now. Do you want me to pull $50,000 from the safe?" He caught me off guard and I later wondered, if he told me about the money in his safe, who else did he tell and who did those people tell? If he was able to easily remove $50,000 from the safe, how much more was really in there? One year after Joe's murder, a newspaper article mentioned unsubstantiated rumors of a van full of cash in the garage and potential financial activity overseas, which seemed to indicate he was hiding money in various ways. I started to wonder if that was why he wanted to invest in the movie business.
Regardless of Joe's past, it doesn't change the fact that he had a long-time girlfriend and two teenage boys from a previous marriage, one of whom was home and tied up during the ordeal. Those boys lost their father and his girlfriend lost her future husband.
The killers fled Joe's house with his truck which was later found about a half hour away behind a shopping center. Eventually, police released surveillance video of the killers unloading the contents of the truck into a red 2004 to 2008 Nissan Maxima or Altima, with discoloration on the front right fender. Below is a picture of the Nissan taken from the video.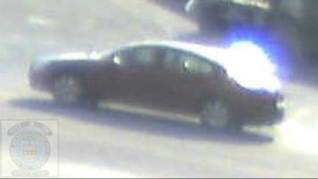 As of this writing, the murder is still unsolved. Anyone with information about the case is encouraged to contact Hilltown Police at 215-453-6011 or 267-517-9119.
Through everything, I have to thank the guys at Kphat Productions, Roy Koriakin and Joseph Hennigan. Their website can be found at www.kphat.com. I was in touch with Roy during the early days of writing the script and he always believed in the project. We had another thing in common. We both wrote films that starred our mutual friend Ryan Dunn. Roy wrote and produced the film Living Will. Roy also previously worked with actress Ashley C. Williams from The Human Centipede and I hope to cast her in a future project as well.
I'm not sure what the future holds for School Spirits. Since Joe's death, I rewrote the script and took it in a slightly different direction that I feel improved on the story. I hope to find a new investor to pick up where Joe and I left off, and if the old Souderton High School is still standing, well, anything is possible. Maybe the time is right for a crowd funding campaign on a website like Kickstarter or IndieGoGo.
In an interesting side note, I named one of the characters Principal Johnson long before Frederick Johnson became superintendent of Souderton School District. It was just a coincidence and was meant as a tribute to John Hughes by naming him Hugh Johnson. Here is the first act of the script for School Spirits.
CLICK HERE to read this script excerpt.