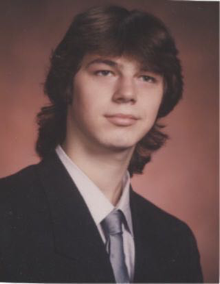 When I was a teenager, I became best friends with a classmate and neighbor named Tony Jozefowski. His mother, Maggie, or Mags as everyone called her, was like a second mom to me. After Tony and I graduated from high school, I headed to Temple University. During the week, I lived in the city. On weekends, I returned home and hung out with Tony.
In May of 1992, I finished writing my first screenplay, Daddy George, renamed The Last Pilgrimage. Tony was going to be the first to read it, but he wasn't home when I made a surprise appearance at his house. However, his brother Jamie was home, so I asked him to read it on the spot. The next day, I came back and Tony read it in one sitting before I returned back to college for final exams. Tony and Jamie both liked the script, but were more impressed that I actually finished such a large project.
That week, I called Tony and told him that one of my finals was rescheduled and I would be home for the summer a day later than planned. It would be the last time I ever spoke to him.
On May 6, 1992, Tony passed away in a tragic accident. I'll never forget getting the phone call. A friend I hadn't talked to in a while called me at college. She asked me if I was sitting down and then told me that Tony was dead. I remember thinking at first that she had to be mistaken, so I hung up the phone and called Tony's house. It was true. He was gone. Everything after that is kind of a blur.
The image of Tony in the casket sticks with me to this day. I try to think about all the good times, but the memory of Tony's funeral still haunts me. When he died, my only previous experience with death was with great-grandparents, so I had no idea how to handle it. In the months following the funeral, I spent most of my time at Tony's house. I lost my best friend and Jamie lost a brother and we ended up becoming close friends. 
Since Tony passed away at the same time that I finished my first screenplay, I was unable to separate his death from the script. I was young, naive, and like many new writers, overly confident in my first draft. I was anxious to share it with the world. I was filled with so many emotions and on a very unstable path.
I sent out dozens of query letters to agents. Back in those days, we sent actual letters in the mail. There was no such thing as email yet. I even typed the name and address of each agent on the envelope using a good old-fashioned typewriter.  
I told the agents about my script, but also spoke of my friendship with Tony and how he passed away just days after reading it. Looking back, over twenty years later, it may have been too personal of a letter. I recently found a copy and it was difficult to read, just as this chapter is difficult to write. I almost included it here, but decided to put it back in the box where I found it.
I sent that letter to some very high profile agents at CAA and ICM, two of the biggest talent agencies in Hollywood. It was common knowledge that these agencies did not read unsolicited material, but that didn't stop me. I learned at a very young age that it never hurts to ask, a habit I continue to practice to this day.
Sure enough, two of those powerful agents responded and requested to read my script. The first was Jay Moloney from CAA. Jay was one of the agencies' "Young Turks," a nickname given to a group of agents that founder Michael Ovitz hand-picked for the eventual changing of the guard. At the time, Jay represented Steven Spielberg, Martin Scorsese, Mike Nichols, David Letterman and Dustin Hoffman. I was a teenage first-time screenwriter, and one of the biggest agents in Hollywood agreed to read my script. This was huge for me and came at a time when I really needed some positivity.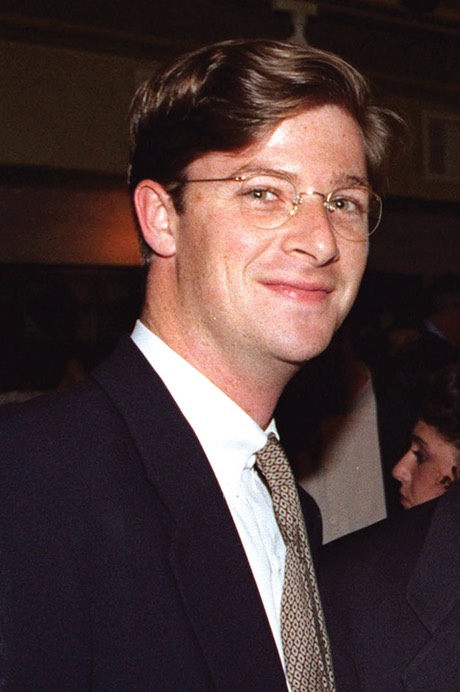 Days later, I got a request to read the script from the office of Ed Limato at ICM. Ed also represented some of the Hollywood elite, including Denzel Washington, Richard Gere, Steve Martin, Nicolas Cage, Mel Gibson and Michelle Pfeiffer. Both Jay and Ed passed on my script, and of course I was disappointed, but the fact that they were willing to give it a chance kept me motivated. I still have the original letters I received from them.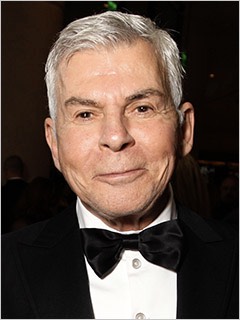 Ed Limato passed away in 2010 from lung disease while Jay Moloney committed suicide in 1999 after a battle with drug addiction. He was 35 years old. If Ed and Jay were still alive, I would write each of them a second letter, thanking them for the encouragement they gave me during the most difficult time in my life.
In addition to becoming best friends with Tony's brother, I also started hanging out with a mutual friend of ours, Pete Chrysczanavicz. We were both pallbearers at Tony's funeral and knew each other for years. We became much closer after Tony's death and spent a lot of time reminiscing, and before I knew it, we were the best of friends as well. He also read my first two scripts and shared his movie ideas with me. There was one idea of his that I'll never forget. He wanted me to write a movie based on the Eagles song "Hotel California." Maybe I will.
Becoming friends with Jamie and Pete helped me get through the rest of 1992, but 1993 turned out to be another bad year right from the start.
On January 16th, 1993, Jamie and I went to Pete's house. Pete asked us if we wanted to go with him to a party down the street. I can't explain it, but something didn't feel right, and neither Jamie or I were interested in going. Pete had a roommate we were also friends with, so it was not unusual for us to stay behind and hang out with him instead.
Pete told us to stop by the party if we got bored and that he hoped to see us there. Around midnight, Jamie and I left Pete's house and drove by the party. We slowed down and thought about stopping in, but we kept going and went home.
At around 2:00AM later that night, now January 17th, a fight broke out at that party. There were various accounts of what happened and I still don't know exactly what went down, but it is generally understood that the host pulled out a shotgun. When Pete intervened, he was shot in the face and killed. 
Just nine months after Tony's death, I lost another close friend and was a pallbearer again. Pete's parents used to tell me about how he came into this world. Pete's mom had one of those rare unknown pregnancies. She was in her forties and only thought she was sick. She called Pete's dad into the room and said "I think I'm having a baby." Mr C. delivered Pete himself. They said he was a miracle baby. Whenever they told me this story, they always said he was taken from them in the blink of an eye, the same way he arrived. Because Pete was shot in the face, it was a closed casket funeral, and I didn't have the same closure I got from Tony's viewing. It never quite felt like Pete was gone.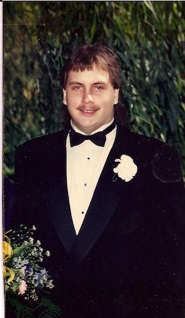 I can't say I ever recovered from these two deaths and it's still something that I think about on a regular basis. Here are some other important people in my life that I have lost over the years: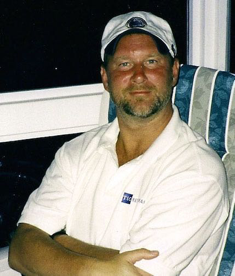 Pete's brother, Mark Chrysczanavicz, passed away in 2009. He lived in Connecticut, but we often spoke on the phone and always made sure to meet up whenever he was in town. He was a New York Yankees fan, so every time they lost in the playoffs, I always called him right as the game ended to give him a hard time. In 2008, I recorded a prank phone call with him that was going to be for a web series about tattoos. He flipped out when I asked him if he would consider getting a Boston Red Sox tattoo for my show. After he passed away, I did the right thing and got a Yankees tattoo, even though I am a Phillies fan. It was only fair.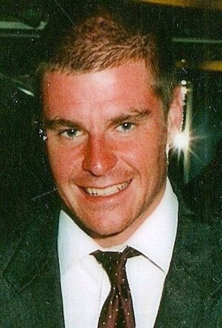 Chad Stankunas was a very good friend who starred as Walter in my first film The Good Life. He passed away on March 10, 2006.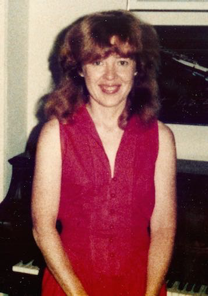 My aunt, Evonne Moyer Tanner, passed away on July 6, 1994. She lived in California and I always looked forward to seeing her when she came home. Just over ten years later, we lost her son, my cousin Christopher Tanner, on August 16, 2005.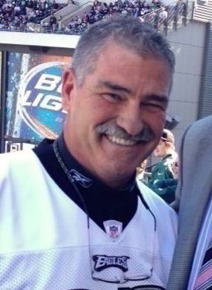 I once worked for Mike Linko, but he was more like a dear friend or family member. He passed away after a sudden two week battle with cancer on January 8, 2014, while I was writing this book. This was the first time we had to explain to my daughter that a person went to heaven.
There are others who are mentioned elsewhere in this book.