I barely remember writing The Breathing Sequel. I wrote it in the nineties, just before the original Batman franchise tanked with Batman Forever and Batman and Robin. This was my twist on the superhero movie and revolved around an actor who plays a super villain in a popular movie series. After a mental breakdown, he confuses his movies with reality and goes after the actor who portrayed the superhero that defeated him.
If that sounds confusing, I came up with a cool way to describe it. Imagine if, in the 1980's, actor Terence Stamp went crazy and thought he really was General Zod and sought revenge on actor Christopher Reeve because of what happened in Superman 2. 
Or if Jack Nicholson woke up one day thinking he was the Joker and went after Michael Keaton because of 1989's Batman.
I had fun going back and reading this script. There's even a reference to a later screenplay with the character of Tony Steel from My Little Trainwreck. There are a lot of similarities between these scripts and they both poke fun at the movie industry. I once considered combining both scripts into one, or at least some of the characters. 
Since I wrote this shortly after my first trip to Hollywood, the nightclub scene was inspired by my visit to The Viper Room. When my uncle and I were at the club, we saw a large mirror across one of the walls. The next day, we stopped by the club to pick up a t-shirt. The staff was cleaning so it was all lit up and every door was open. That was when I saw the VIP room that was hidden behind the mirror. It is described in detail in the script.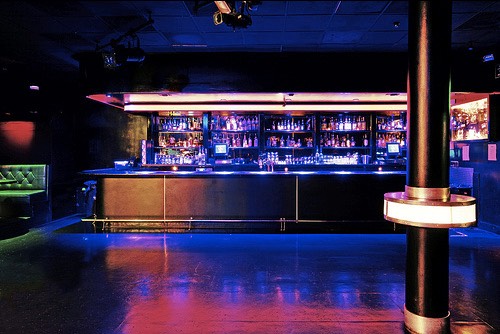 Stuntman! Bluejay! The Jackal! Here is what exists of The Breathing Sequel. 
CLICK HERE to read this script excerpt.