I'll never forget when I got the idea. I was listening to the Preston and Steve radio show in my car one morning and they were talking about actor Luke Wilson. He was spotted at a bar in Philadelphia and someone called in to report that he had a "sitter" with him. Obviously short for babysitter, this person's job was to keep Luke from getting too drunk, or embarrassing himself in public. Basically, keep him out of trouble.
My next script came to me just like that. What if Tara Reid, Lindsay Lohan or Paris Hilton had a sitter? What if the actress hated her sitter, but ended up falling in love with him? I thought it was the perfect project for Adam Sandler and Drew Barrymore, who've worked together before. I started writing the script that night and reached out to Ember at Drew Barrymore's production company, Flower Films. She was kind enough to respond to me, but insisted I had to go through Drew's agents, who would not return my emails. It didn't matter anyway because I was jumping the gun. I didn't have a finished script to show them.
My next idea was a casting stunt. I contacted Tara Reid's reps, but was told she needed a "pay or play" deal. In Hollywood, that meant I had to pay her a portion of the money up front, which she kept whether I made the movie or not.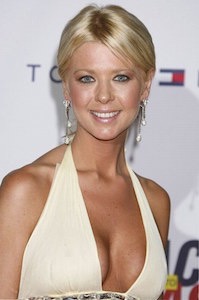 The door was left open, so I wrote the script with Tara in mind. I didn't include anything that was too close to her personal life. Instead, I made the character a combination of all the famous "trainwrecks" making headlines on TMZ and Perez Hilton.
The original title of this script was The Sitter, which ended up being the name of a 2011 comedy starring Jonah Hill, which was basically a remake of the 1987 film Adventures in Babysitting and had no connection to my idea at all.
I wrote the script in a couple of months and immediately set my sights on a list of actors. Back in 1993, a friend of mine put me in touch with his cousin in Hollywood, an actor named Christopher McDonald. 
At the time, he was best known for playing Goose in Grease 2 and Geena Davis' husband in Thelma and Louise. A few years later, he appeared opposite Adam Sandler as Shooter McGavin in Happy Gilmore. In 1994, while on the Hollywood trip with my uncle Tom, I told Chris that I was writing screenplays and that someday I would write a role specifically for him. He agreed to read the script, whenever it was ready.
Christopher McDonald made good on that promise almost fifteen years later. I wrote the part of Victor Cashman in My Little Trainwreck for him. While on my second trip to Los Angeles with producer Frank Carney, I gave him the script.
A couple of months went by when I got a surprise phone call from Chris. He loved the script and thanked me for writing the part of Victor for him. He offered to clear his schedule to do the film, but I told him I was still in the early stages of development. He asked who I had in mind for the female lead of Laura Summer and I told him Rachael Leigh Cook. He responded that she was a wonderful choice and would be great in the role. He also informed me that he portrayed her father in a film called The Eighteenth Angel and would love to work with her again.
With Christopher McDonald onboard, things moved quickly, but I still couldn't get the script to Rachael Leigh Cook. Her manager, Randy James, was a super nice guy, but he had a strict policy that he would only entertain offers for fully financed films. 
I mentioned earlier that I stayed in touch with Ryan Dunn after filming A Halfway House Christmas. I sent him a text message about the progress of My Little Trainwreck and said I had a role for him. I told him that Christopher McDonald was already attached and that I was trying to get the script to Rachael Leigh Cook. In a strange coincidence, Ryan replied that he was in Louisiana shooting a movie called Blonde Ambition with Jessica Simpson and...Rachael Leigh Cook. He gushed about how great of a person she was both personally and professionally. I had no idea Ryan was filming a new movie, let alone with Rachael. Everything seemed to come together, like it was meant to be. I never asked Ryan to go around Rachael's manager to get her the script. I simply asked him to let her know about the project and have her manager keep an eye out for it. I always respected Randy for protecting Rachael, but he didn't budge and I was forced to consider other options.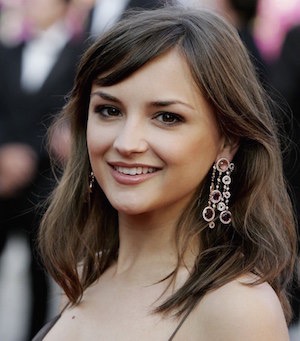 The IMDb Pro website was my best resource during this time. You can type in an actor's name and instantly get the contact information for their agent, manager and publicist. One of the actresses on my radar was Kaley Cuoco. Her agent, Ro Diamond of SDB Partners, agreed to pass the script on to her. Kaley was best known for playing Bridget in the John Ritter sitcom 8 Simple Rules for Dating My Daughter and Billie in the show Charmed co-starring Alyssa Milano.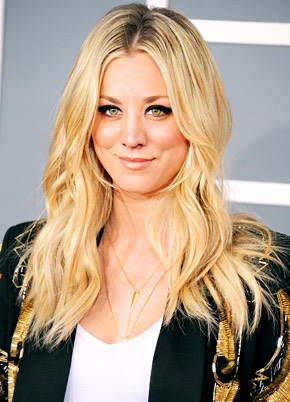 About a month later, I got an email from Ro on a Sunday afternoon saying that Kaley just read the script, thought it was great, and wanted to do it. I also found out that Kaley and Christopher McDonald shared the same manager, Danny Sussman from Brillstein Entertainment Partners. I already had an LOI (short for Letter of Intent) from Chris and now I had one from Kaley Cuoco. They were both officially attached to star in my film.
Everything snowballed from there. I attached Robert Romanus and Rake Yohn from my previous film, Anna Chlumsky from My Girl and Curtis Armstrong from Revenge of the Nerds. I even got a commitment from Barry Williams (forever known as Greg Brady from The Brady Bunch) to cameo in the opening flashback scene as a sitcom dad.
I pursued veteran actor and Oscar winner Ernest Borgnine to play the Aaron Spelling influenced role of Laura's father, Seymour Summer. I was told that Ernest had a home in Philadelphia because his wife did a lot of work at the QVC network, so it seemed like a perfect fit for a couple days of work. Ernest's manager gave me a ballpark figure of what he would cost, but said he never signed LOI's. The manager was confident we would be able to work something out and encouraged me to get back to her once the movie had a start date. Unfortunately, Ernest Borgnine passed away in July of 2012. Other considerations for Laura's father included Christopher Lloyd from Back to the Future, Bruce Campbell from The Evil Dead and Wallace Shawn from My Dinner With Andre and The Princess Bride. 
Just when everything seemed too good to be true, things got complicated. When I received the letter of intent from Kaley Cuoco, I was told she had a television pilot under consideration at CBS. It was a little unknown show called The Big Bang Theory, which got picked up for series and went on to become one of the highest rated television comedies in years. Kaley entered into a holding deal with CBS and her availability for My Little Trainwreck became nearly impossible.
Once again, I needed to cast the star of the movie, so I bounced around some names including Alicia Silverstone, Amanda Seyfried, Elisha Cuthbert, Ali Larter and Brittany Murphy. There was even a time when I was told Ashley Olsen was seriously considering the project, but she ultimately passed. I even made another attempt to get the script to Rachael Leigh Cook's manager.
And then something really strange happened and everything came full circle. Tara Reid agreed to star in the film.  
Tara's brother, Tommy Reid, was also in the movie business. He directed Strike (formerly known as 7-10 Split) and Screwball: The Ted Whitfield Story. When I approached him, Tommy was producing a film called Kill the Irishman starring Val Kilmer and Christopher Walken. I asked Tommy to come onboard My Little Trainwreck as producer and director with his sister Tara as the lead actress. After months of emails and phone calls, that is where the project stands, although there has not been any activity in the past couple years.
The role of Laura's boyfriend, Tony Steel, was inspired by Steven Seagal. My first choice to play him was comedian Joe Rogan, but I couldn't get a response from him. I also went after Eric Christian Olsen and even tried to stunt cast the part with Corey Haim, which obviously would have taken the role in a different direction. I also tried to get the script to Johnny Knoxville, who I thought would make a great Tony Steel, but was never sure if he ever saw it. Right now, I would love to see Vinnie Jones play Tony Steel.
The first actor I tried to get for the male lead of Scott was Mike Vogel, who grew up near me in Pennsylvania. I also went after Shawn Hatosy, Shane West, James Van Der Beek, Jamie Kennedy and two stars from American Pie, Chris Klein and Eddie Kaye Thomas. Recently, I thought about trying to get the script to Dan Fogler.
For the role of Laura's brother, I wanted Jason Mewes (from Jay and Silent Bob fame) and came very close to convincing his manager to attach him to the project. I also considered Steve-O from MTV's Jackass as well as comedians Jim Breuer and Jim Florentine. For the role of the mother, Sophia, I thought about getting the script to Sheryl Lee, who played Laura Palmer in Twin Peaks. My idea was to have the mother and daughter look more like Hollywood sisters. In another coincidence, Sheryl Lee also had Danny Sussman as her manager.
There have been many investors who came very close to making this movie, and even more producers wanted to try, but there was always one thing that got in the way. The script was about the movie business and word was that Hollywood doesn't like to make movies about itself. Every time somebody passed, I heard the same thing. "It's a good script, but it's about the movie business."
I would love to see this film get made someday, whether it is with Tara, Rachael or Kaley. I think each of them would be amazing in their own unique way. The same goes for Lindsay Lohan, Cobie Smulders, Sarah Michelle Gellar, Amber Heard, Kristen Stewart, Selena Gomez, Amber Benson, Megan Fox, Anna Kendrick and Chloe Grace Moretz. The list goes on.
There's one actress I can't leave off that list: Anna Faris. As Samantha James in Just Friends, she stole the movie from Ryan Reynolds. I always thought My Little Trainwreck could be converted into a spinoff of Just Friends and just follow the Samantha James character. 
Anna Faris would knock it out of the park as Laura Summer. I did reach out to Anna's reps, but they told me she had a similar project in development. Anna currently stars in the sitcom Mom.
In the script there is a specific song that the main characters slow dance to that appears twice in the movie. In the script, it is simply referenced to as "their song," but I did contact singer Billy Vera about using his eighties ballad "At This Moment" in the film. Many would recognize it as the song that Michael J. Fox and Tracy Pollan danced to in the television show Family Ties. My intention was to have a modern rock artist cover the song and update it.
I recently heard that director Judd Apatow has a new film in the works simply titled Trainwreck, but I'm still not sure what his project is about.
Here is the first act of the script for My Little Trainwreck.
CLICK HERE to read this script excerpt.